ADSBexchange.com data is reasonably priced, unfiltered, unblocked, and available on demand. This type of data costs significantly more from other sources. Additionally, other providers data will not include military, FAA block list, state, VIP, or commercially filtered aircraft.
Frequently Asked Questions: https://www.adsbexchange.com/faq/
Commercial Usage
As noted in the legal terms and conditions, commercial (for profit or non-profit organization) use requires written authorization from ADS-B Exchange. This is necessary to ensure operating this site remains financially viable and continues to provide unfiltered global tracking services.
Commercial users are required to contact ADSBexchange.com for a commercial data license agreement. While our pricing is far less than other "big" providers, the technical infrastructure for running a site of this scale does require ongoing funds to support it.
No bulk resale or redistribution is permitted without consent from ADSBexchange.com.

Global low latency access is available with a commercial usage agreement. Contact ADSBexchange.com for information and pricing. See "Sample Data" section below.
Enthusiast Usage
Low cost ADSBexchange.com API at RapidAPI:
https://rapidapi.com/adsbx/api/adsbexchange-com

X-Plane LiveTraffic:
https://rapidapi.com/adsbx/api/adsbx-flight-sim-traffic

Enthusiasts are approved to use ADSBexchange.com data from RapidAPI in their own apps, projects, code tests, without seeking consent from ADSBexchange.com. No bulk resale or redistribution is permitted. If you would like ADSBexchange.com to feature your app in a tweet or list it here, feel free to contact or @ADSBExchange on Twitter.
Independent Apps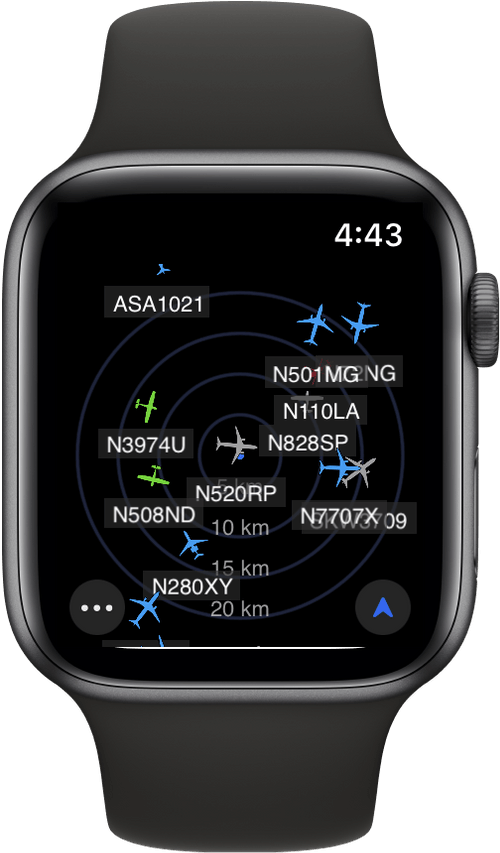 PlaneWatcher
https://www.planewatcher.app/

Visualize airplanes, helicopters, balloons etc. around you, without having to reach for your phone.‍ PlaneWatcher was designed specifically for the Apple Watch, providing the best possible experience on this small device. Available exclusively on the Apple Watch (WatchOS 7+).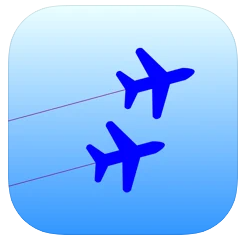 OpenADSB
http://openadsbapp.com/
If you love tracking aircraft using dump1090, tar1090 or Virtual Radar Server then you'll love OpenADSB. OpenADSB is a full featured high performance aircraft tracker display app that connects to a variety of backend air traffic sources. Enjoy OpenADSB's smooth native iOS experience instead of using the web interface.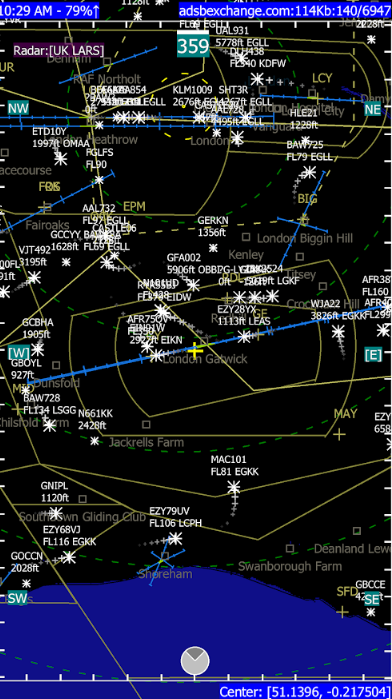 ADSB Flight Tracker
https://play.google.com/store/apps/developer?id=CodingRealLife
For the geeky aviation enthusiast to track and view planes flying in the local area as well as around the world using a radar style similar to the radar screens that Heathrow air traffic controllers use in the real world.
---
Sample Data
Samples of the data ADSBexchange collects are available for evaluation. Complete data from the 1st of each month are made available free of charge.
For commercial agreements, it is possible to push all data to customer-owned cloud storage data buckets (AWS/S3, Azure, etc.) on a daily or more frequent basis for import/analysis by your own tools.
Snapshots of all global airborne traffic are archived every 5 seconds starting May 2020, prior data is available every 60 secs from starting in July 2016.

https://samples.adsbexchange.com/readsb-hist/2021/08/01 (Example from Aug 1)
"Trace" Files by individual ICAO hex for all aircraft during one 24 hour period are sub-organized by last two digits of hex code.

https://samples.adsbexchange.com/traces/2021/08/01/ (Example from Aug 1)
TCAS/ACAS alerts detected by our ground stations.

https://samples.adsbexchange.com/acas/2021/08/01/ (Example from Aug 1)
Supplementary Information
Explanation of data fields: https://www.adsbexchange.com/version-2-api
Aircraft database (updated daily from government and various sources): http://downloads.adsbexchange.com/downloads/basic-ac-db.json.gz