Filtered ADS-B data costs a significant amount of money to buy from the other ADS-B aggregators, and that data will not include military, FAA blocklist, LADD et all, and all block requested aircraft.

ADSBexchange.com data is reasonably priced, unfiltered, unblocked, and available on demand.
As noted in the legal terms and conditions, commercial (for profit or non-profit organization) use requires written authorization from ADS-B Exchange. This is necessary to ensure operating this site remains financially viable and continues to provide unfiltered global tracking services.
Commercial users are asked to contact ADSBexchange.com for a commercial data license agreement. We ask that commercial users contribute financially to the operation of this site for any internal or external products.
Frequently Asked Questions: https://www.adsbexchange.com/faq/
Enthusiast Usage
Low cost ADSBexchange.com API at Rapid API:
https://rapidapi.com/adsbx/api/adsbexchange-com

X-Plane LiveTraffic:
https://rapidapi.com/adsbx/api/adsbx-flight-sim-traffic

Enthusiasts are approved to use ADSBexchange.com data in their own apps, projects, code tests, without seeking consent from ADSBexchange.com. If you would like ADSBexchange.com to feature your app in a tweet or list it here, feel free to contact or @ADSBExchange on Twitter.


Current independent developers supporting ADSBexchange.com listed below. If you are using ADSBexchange.com data in your app and would like featured in this list, send an email.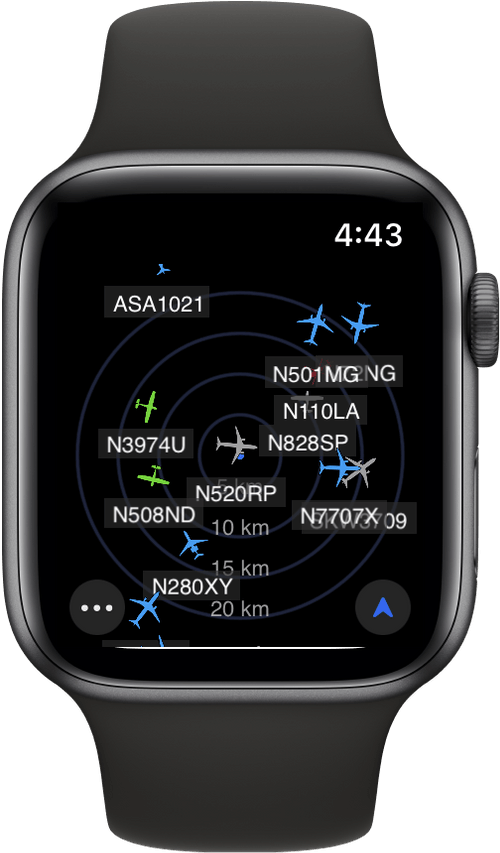 PlaneWatcher
https://www.planewatcher.app/

Visualize airplanes, helicopters, balloons etc. around you, without having to reach for your phone.

‍PlaneWatcher was designed specifically for the Apple Watch, providing the best possible experience on this small device.

Available exclusively on the Apple Watch (WatchOS 7+).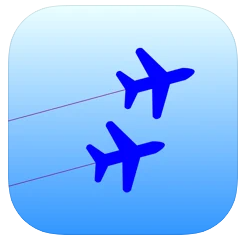 OpenADSB
http://openadsbapp.com/
If you love tracking aircraft using dump1090, tar1090 or Virtual Radar Server then you'll love OpenADSB. OpenADSB is a full featured high performance aircraft tracker display app that connects to a variety of backend air traffic sources. Enjoy OpenADSB's smooth native iOS experience instead of using the web interface.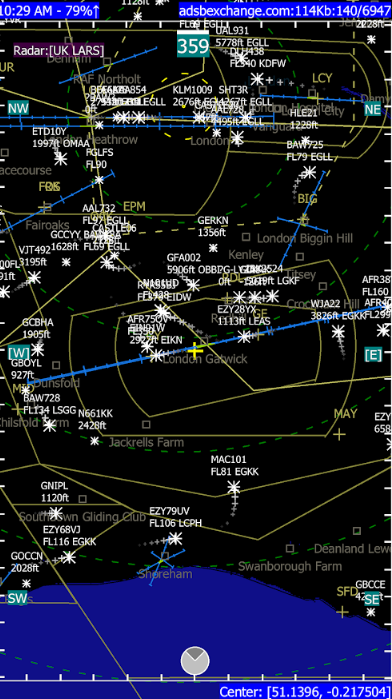 ADSB Flight Tracker
https://play.google.com/store/apps/developer?id=CodingRealLife
For the geeky aviation enthusiast to track and view planes flying in the local area as well as around the world using a radar style similar to the radar screens that Heathrow air traffic controllers use in the real world.
---
Commercial Usage
Commercial usage requires authorization by ADSBexchange.com.
No bulk resale or redistribution is permitted without consent from ADSBexchange.com.

Global low latency access is available with a commercial usage agreement.
Contact ADSBexchange.com for information and pricing.

Data Field Explanations
https://www.adsbexchange.com/ads-b-data-field-explanations/
Sample Output
{   
  "ac":[
     {
      "hex": "a61d00",
      "type": "adsb_icao",
      "flight": "UAL2153 ", 
      "r": "N493UA",
      "t": "A320",
      "alt_baro": 33975,
      "alt_geom": 35100,
      "gs": 414.5,
      "track": 309.03,
      "baro_rate": 0,
      "squawk": "2444",
      "emergency": "none",
      "category": "A3",
      "nav_qnh": 1012.8,
      "nav_altitude_mcp": 34016,
      "lat": 34.397552,
      "lon": -97.442957,
      "nic": 8,
      "rc": 186,
      "seen_pos": 0.3,
      "version": 2,
      "nic_baro": 1,
      "nac_p": 9,
      "nac_v": 1,
      "sil": 3,
      "sil_type": "perhour",
      "gva": 2,
      "sda": 2,
      "alert": 0,
      "spi": 0,
      "mlat": [],
      "tisb": [],
      "messages": 29438991,
      "seen": 0,
      "rssi": -5.6 
      }
    ], 
 "msg": "No error",
 "now": 1607615560100,
 "total": 1,
 "ctime": 1607615560873,
 "ptime": 48
 }