So, everyone has been asking about better historical data, including full flight paths, not just start and end points.  We have a feature under development, and it's at least ready to the point we can start getting some use out of it.
This feature is still in testing, and could still be "Under Construction" over the next few days.  If you observe strange behavior, let me know.
On the aircraft details panel, there is now a link for "past flights" as shown below.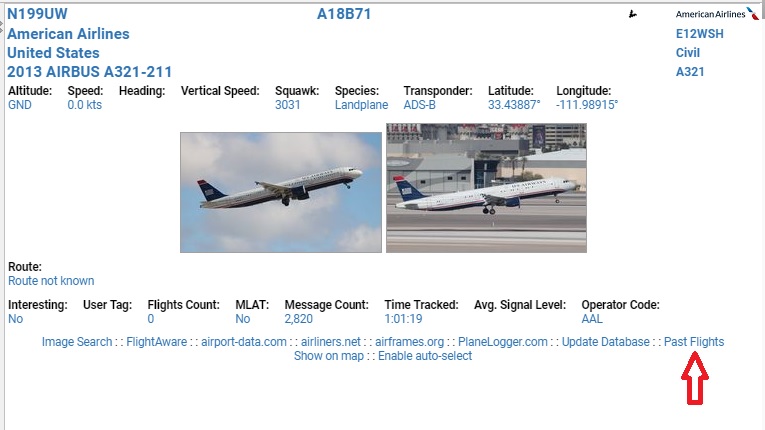 When clicked, a list of dates that aircraft (based on ICAO) was active is displayed.  When one is clicked on, maps of that day's (UTC 'Day') flights is displayed.